How to do what you love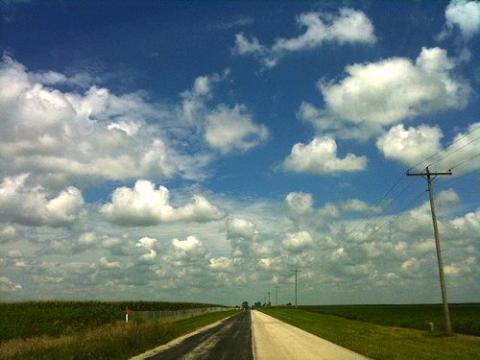 Two nice follow-ups on "Why Skills Don't Trump Passion" —
[Students] come to me and say, "Well, we're getting out of college and we haven't the faintest idea of what we want to do.

So I always ask the question, "What would you like to do if money were no object? How would you really enjoy spending your life?"

Well, it's so amazing — as a result of our kind of educational system, crowds of students say, "Well, we'd like to be painters, we'd like to be poets, we'd like to be writers, but as everyone knows, you can't earn any money that way." …

When we finally got down to something which the individual says he really wants to do, I will say to him, "Well, you do that — and forget the money, because if you say that getting the money is the most important thing, you will spend your life completely wasting your time. You'll be doing things you don't like doing in order to go on living, that is, to go on doing things you don't like doing — which is stupid!"

Better to have a short life that is full of what you like doing than a long life spent in a miserable way.

And after all, if you do really like what you're doing, it doesn't matter what it is — you can eventually become a master of it. It's the only way to become a master of something … and then you'll be able to get a good fee for whatever it is. So don't worry too much — somebody's interested in everything. And anything you're interested in, you'll find others.

But it's absolutely stupid to spend your time doing things you don't like in order to go on spending time doing things you don't like and to teach your children to follow in the same track.

See, what we're doing is, we're bringing up children, educating them, to live the same sort of lives that we're living in order that they may justify themselves and find satisfaction in life by bringing up their children to bring up their children to do the same things…

And so therefore it's so important to consider this question — what do I desire?
To do something well you have to like it. That idea is not exactly novel. We've got it down to four words: "Do what you love." But it's not enough just to tell people that. Doing what you love is complicated.

The very idea is foreign to what most of us learn as kids. When I was a kid, it seemed as if work and fun were opposites by definition. Life had two states: some of the time adults were making you do things, and that was called work; the rest of the time you could do what you wanted, and that was called playing. …

School, it was implied, was tedious because it was preparation for grownup work. …

By the time they reach an age to think about what they'd like to do, most kids have been thoroughly misled about the idea of loving one's work. School has trained them to regard work as an unpleasant duty. Having a job is said to be even more onerous than schoolwork. And yet all the adults claim to like what they do. You can't blame kids for thinking "I am not like these people; I am not suited to this world." …

The most dangerous liars can be the kids' own parents. If you take a boring job to give your family a high standard of living, as so many people do, you risk infecting your kids with the idea that work is boring. Maybe it would be better for kids in this one case if parents were not so unselfish. A parent who set an example of loving their work might help their kids more than an expensive house. …

The test of whether people love what they do is whether they'd do it even if they weren't paid for it — even if they had to work at another job to make a living. How many corporate lawyers would do their current work if they had to do it for free, in their spare time, and take day jobs as waiters to support themselves? …

With such powerful forces leading us astray, it's not surprising we find it so hard to discover what we like to work on. Most people are doomed in childhood by accepting the axiom that work = pain. Those who escape this are nearly all lured onto the rocks by prestige or money. How many even discover something they love to work on? A few hundred thousand, perhaps, out of billions.

It's hard to find work you love; it must be, if so few do. So don't underestimate this task. And don't feel bad if you haven't succeeded yet. In fact, if you admit to yourself that you're discontented, you're a step ahead of most people, who are still in denial. If you're surrounded by colleagues who claim to enjoy work that you find contemptible, odds are they're lying to themselves. Not necessarily, but probably.

Although doing great work takes less discipline than people think — because the way to do great work is to find something you like so much that you don't have to force yourself to do it — finding work you love does usually require discipline. …

Finding work you love is very difficult. Most people fail. Even if you succeed, it's rare to be free to work on what you want till your thirties or forties. But if you have the destination in sight you'll be more likely to arrive at it.

 

If you know you can love work, you're in the home stretch, and if you know what work you love, you're practically there.

 

— Paul Graham, How to Do What You Love