Intense interests as gateways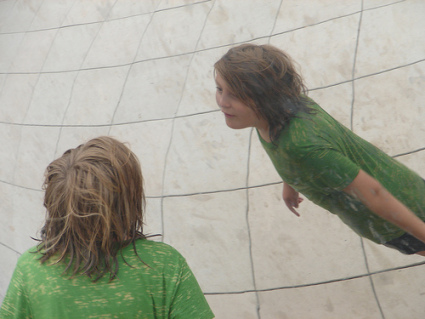 Like the story about the teachers who missed the potential of their block builders, some parents think their job is to smooth things out — e.g., if a child already likes art, then we need to gently push them into other areas.
Both at home and at school, we tend to focus on deficits. We concentrate on smoothing, balancing, trying to make things even.
We miss the opportunity to use that intense interest as a gateway.
That intense interest is so valuable — it shouldn't be tossed away. It should be exploited.
The block area can be the hub — the thing that connects the child to the rest of the classroom.
In the same way, a child's intense interest in one particular activity or topic can connect them to everything else you want them to experience.
We are so concerned about controlling children and bending them to our will that we overlook the fact that we can use their own interest to move them effortlessly in the direction we want them to go.
We are so fixated on making them do it our way that we lose sight of what we wanted to accomplish in the first place: helping them be the best learners they can be.
See also: Limits can be so … limiting