Keeping the ho ho ho in holiday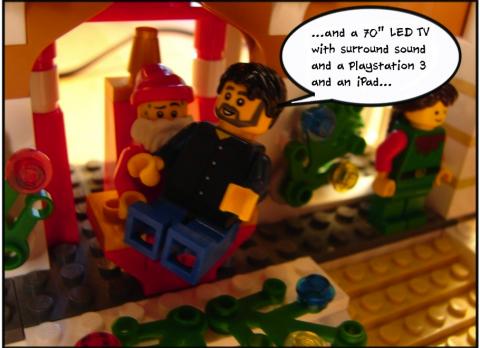 Who was telling you way back in 2007 to chill out and lower the pressure of the holidays? I was JOMO before it was cool:
and
This year my 17-year-old and I are having a song advent. For the month of December, leading up to Christmas, every day we take turns giving each other a new song. Then, we dance. New tradition: Advent dance party.
This was a spur-of-the-moment thing and it has been so great. New music? Yes! Daily dance party? Yes! And at the end of the month, we're going to burn our 24 songs onto DVDs and enjoy them all year long.
Every year the younger son and I do the LEGO advent calendar. (Older son bowed out some years ago when he got "too old." The younger son and I will apparently never be too old.)
I don't know if you've ever done the LEGO advent calendar, but it can be a little … how shall I say this … non-festive. LEGO thinks escaped convicts are normal holiday fare. Also, firemen. Some years you don't get a Santa at all; other years, you get naked Santa: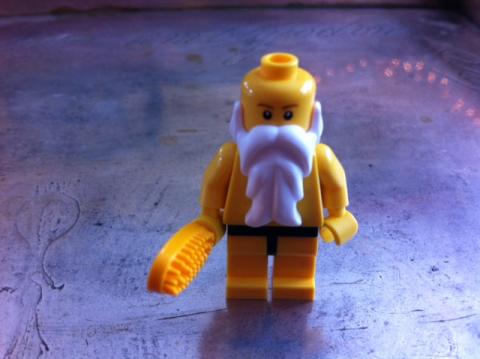 Thanks, LEGO. That's not at all disturbing. Is he wearing a thong? Not an improvement.
This year we decided to make each other our own custom LEGO advent calendar. The boy's been getting a "knights' Christmas party" that I put together but he went above and beyond and made me custom LEGO minifigs from some of my favorite Christmas movies.
Dudley from The Bishop's Wife:
Is that Cary Grant or what?! Also from The Bishop's Wife, Henry and the model of his cathedral: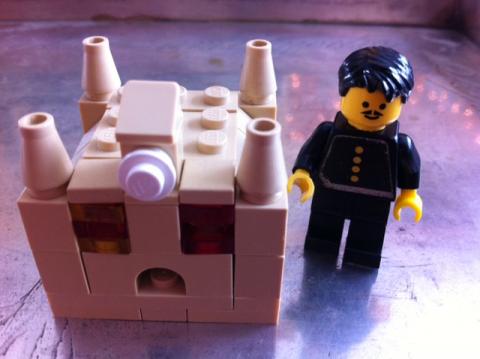 Capturing David Niven's moustache in LEGO. Plus the cathedral has stained-glass windows — this photo doesn't do it justice.
From A Christmas Story, dream-sequence Ralphie: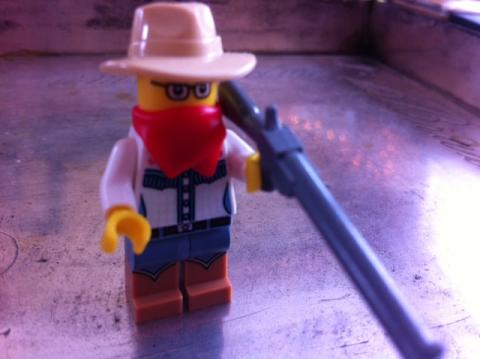 And of course: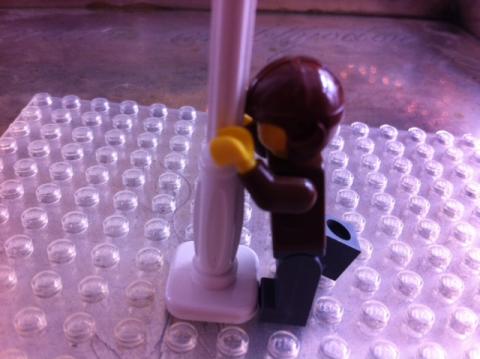 Flick? Flick who?
Finally, an important scene from another classic Christmas movie: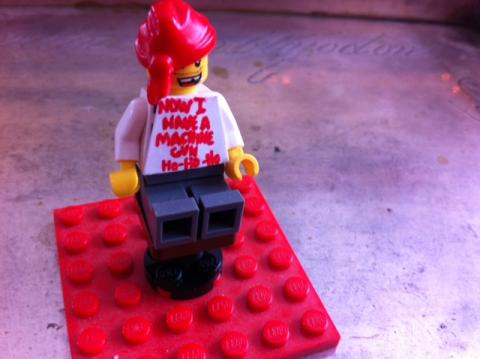 Before you judge me for considering Die Hard a Christmas movie, let alone watching it annually, remember — it doesn't matter what your traditions are, just that you're having a great time with the ones you love.
And if you break out into dance, even better.
Happy holidays from me to you!
xoxoxoxoxoxo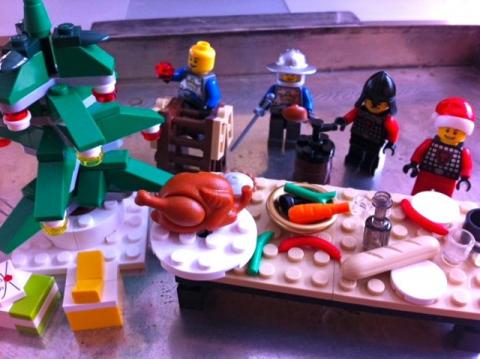 Still better than this: