Mistakes are good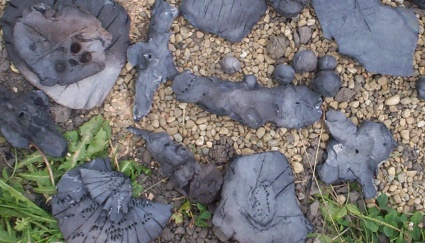 It is so easy to accidentally step on our children's toes, to get in their way when they are learning.
We want to raise children who are creative thinkers and dynamic problem-solvers, yet when they are about to try something that won't work, we immediately say "that won't work".
Letting them try and fail allows them to experience a small failure and handle their disappointment, overcome it, try something else, persevere, maybe try a third and a fourth time, and eventually experience authentic self-earned success. You can shorten that experience (or even eliminate it), but you'll be taking away learning — taking away their chance to become truly resilient.
Are we so wrapped up in our own egos that we can't allow our children to fail, even a little bit, even just momentarily? Do we feel like we're better teachers if we make sure everything they do looks "right" from the beginning?
Learning to handle small failures, learning how to try again and not give up — these are lessons that they can use later in life, with bigger problems.
Also, when you don't immediately redirect to the answer that you think is best, your children will sometimes surprise you. Their solution will work. Maybe it's unorthodox, maybe you are sure it won't last, maybe you "know" you have a better solution. But if your child is satisfied, let it be. Again, perhaps it will fail eventually. Then they will have to deal with it.
We want teenagers to make good decisions — about very important issues. But how much experience have they had making any decisions at all?
Smoothing your child's way when they are small may actually make things harder for them when they are older.
Let them exercise their decision-making now. Let them learn to handle disappointment and frustration now.
What better preparation for life could we give them?