New PBH Kids blog + Friday link round-up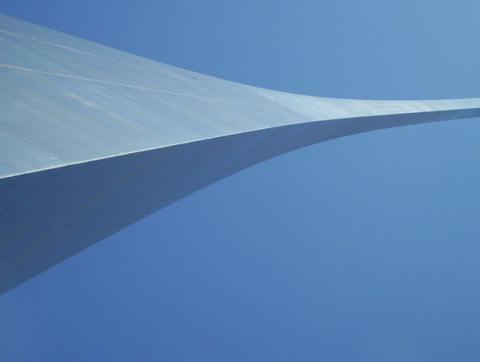 We've started a new blog sharing self-directed projects by kids of all ages: PBH Kids. We'll be keeping this G-rated so kids can enjoy reading it, too. Be sure to check it out! If you would like to share some project work, e-mail me through the contact form. Enjoy!
This week on Facebook, some links discussing work and money. As self-employed people, my husband and I have made self-sufficiency and financial independence an important part of our family culture. One thing we discuss is the importance of knowing when you have enough:
"What is wealth for? How much money do we need to lead a good life? This might seem an impossible question. But it is not a trivial one. Making money cannot be an end in itself — at least for anyone not suffering from acute mental disorder. To say that my purpose in life is to make more and more money is like saying that my aim in eating is to get fatter and fatter. And what is true of individuals is also true of societies. Making money cannot be the permanent business of humanity, for the simple reason that there is nothing to do with money except spend it. And we cannot just go on spending. There will come a point when we will be satiated or disgusted or both." — In Praise of Leisure @ The Chronicle of Higher Education
I am reading a fantastic book called
The Soul of Money
, which I quoted on the PBH Facebook page:
"When you let go of trying to get more of what you don't really need, it frees up oceans of energy to make a difference with what you have." — Lynne Twist, 
The Soul of Money
This fits right in with the PBH philosophy: focus on what's working, and whatever you pay attention to will grow. Or as Lynne says in the book, "What you appreciate appreciates."
Somewhat related, what is the number one piece of advice older people want to pass along to the younger generation? Don't work a job you hate:
"You know those nightmares where you are shouting a warning but no sound comes out? Well, that's the intensity with which the experts wanted to tell younger people that spending years in a job you dislike is a recipe for regret and a tragic
 mistake. There was no issue about which the experts were more adamant and forceful. Over and over they prefaced their comments with, "If there's one thing I want your readers to know it's…" From the vantage point of looking back over long experience, wasting around two thousand hours of irretrievable lifetime each year is pure idiocy." — What is the single most important life lesson older people feel younger people need to know?
I don't believe it's ever too late to change your life (
I'm not giving up on you grown-ups
), but certainly
our children have the opportunity to lay out a life plan that aims toward meaning and purpose
. You can gift them with freedom and choice by helping them learn to appreciate what they have (see above) and know when they have enough (see above). And how to keep their costs down:
"The only thing you should have to do is find work you love to do. … [W]hat I always tell kids when they get out of class and ask, 'What should I do now?' I always say, 'Keep a low overhead. You're not going to make a lot of money.' And the next thing I say: 'Don't live with a person who doesn't respect your work.' That's the most important thing — that's more important than the money thing. I think those two things are very valuable pieces of information." — Grace Paley
Keeping a low overhead is always good advice, I think. And again that goes back to knowing when you have enough, so you aren't caught on that besting-the-Joneses hamster wheel.
"When you respect your work, you want to create a beautiful, clean, sacred container for it. Regardless of the size, cost or fanciness of your physical space, treat it with reverence. Pay attention to what you bring into it. Take time to cl
ean the floor and wash the windows. Surround yourself with images of beauty and inspiration. Give gratitude to the tools that you use to do your work, and to all the masters who have come before you." — 10 Ways to Develop a Mastery Mindset @ Escape from Cubicle Nation
Another great quote from that post:
Set boundaries. You cannot create great work if you are in a constant state of reaction. You must protect your creative work time by blocking out your schedule, turning off your phone and closing down your email.  You must protect your creative energy by avoiding "life sucking squids," as my friend Martha Beck calls people who only care about their own edification and not about your needs or soul. As Eleanor Roosevelt said, "No one can take advantage of you without your permission." —  10 Ways to Develop a Mastery Mindset @ Escape from Cubicle Nation
And our PBH-related posts for this week!
Michelle continues her great blog series about doing PBH with her daughters:
"[I]f you pay close attention and build the habit of writing down all of those little things they're doing that don't look like the typical definition of learning activities, you'll start to see patterns or deeper skills and connections for
ming. You'll see the face of authentic learning. Subjects they research begin to show up in their play, drawings, stories, and conversations. You'll see them learning at a much deeper level than if they had just read a few pages in a textbook and answered some questions or wrote an awkward, forced essay. It's real. It's powerful. And it sticks." — Project-Based Homeschooling Q&A: Documenting and Forward Motion @ Raising Cajuns
Beautiful. And Lindsay wrote a great post about doing PBH with preschoolers with her own list of essential things to remember:
Before implementing any ideas from project-based homeschooling (PBH), the "projects" we were doing were completely adult-directed, which Marlowe really likes. PBH helped me to see that projects that are child-chosen, child-directed, and child-managed are crucial as well. Marlowe often has ideas that we never get to (ie, I never get around to helping her make them happen) or that get started but fizzle right away once the next thing comes along. The book is overflowing with ideas for how to assist children in their projects in a thoughtful way, many of which I'll modify for this early childhood time by taking a more subtle approach. — Project-Based Homeschooling: Simple Project Work with Preschoolers @ Song & Season
And Claire wrote about introducing her children to dedicated project time:
I know every day won't be like today, but oh if it could be...
We got our feet wet with this new concept of "project time" today. I had talked with the boys about the idea yesterday and their enthusiasm was so heartwarming. I did have to insist that we get our regular lessons done first, but they were happy enough with that (and even got all their work done before lunch!). After a short break, it was the much anticipated "project time" and they jumped into their work with gusto. — Our first day with "project time" @ Faith, Family and Life
Our thoughts are with Boston this week. Peace be with you all.
Be a part of the PBH community. Project-Based Homeschooling isn't for only one kind of homeschooler — whether you're a classicist or a radical unschooler or somewhere in-between, all kids deserve some time to direct and manage their own learning while pursuing their deepest interests. Read the posts on project-based homeschooling. Check out the book. Look over the 10 steps to getting started with PBH. Join the forum. Chat with me on twitter. Follow me on facebook. See my pinterest boards on learning, authentic art, play, and more. Come make friends, get some new ideas, and brainstorm about your challenges.
"You want to build a family culture that celebrates and supports meaningful work. This is much more than saying the right thing — this is creating a lifestyle, a set of articulated beliefs, and a  daily routine that encourage and sustain the life you want for your family." — Project-Based Homeschooling: Mentoring Self-Directed Learners
"I'm especially grateful for the shared experiences, questions, and suggestions in this forum. Already I have been able to think more creatively about some of our dilemmas and I think the idea of a tribe of families working on this makes it so much more interesting to me." — from the PBH forum