Trust, respect, and attention: How not to diminish your child's true self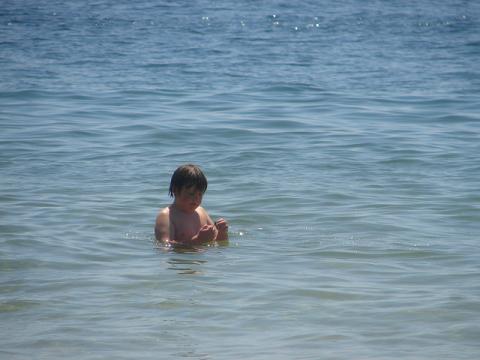 Recently I was contacted by a mother who told me she was upset and frustrated because she was trying to introduce PBH to her sons and they were resisting.
She had been trying to share her own work with them in an attempt to make her own learning visible and start building a family culture of making and sharing.
And what happened?
"They act like my work is boring and not important. They don't want to listen. They roll their eyes and change the subject."
I asked her what her sons' interests were — and things got very quiet.
"Well… I'm not sure. They used to be really into video games. But now… I don't know."
What happened with their interest in video games?
"Well… I didn't like it. I thought they were spending too much time on the computer. The games seemed stupid. I told them they were wasting their time…"
Her voice trailed away.
When her sons had shared their authentic interest, she had reacted by
- saying it was boring and unimportant,
- not listening,
- rolling her eyes, and changing the subject.
Now her sons were reacting to her interests in the exact same way.
When we share our true interests, we are sharing part of ourselves. When we get back disdain and criticism — or when we're simply ignored — then we learn to hide that part of ourselves. Maybe we drop that interest — or maybe we just stop talking about it with that person.
We might stop sharing other interests with that person because we want to avoid that negative reaction. We might even stop sharing our interests with anyone. Why open yourself up to ridicule?
It's easier to just do what everyone else is doing — that way, no one will call you a dork or make fun of you. No one will look down on you. Keep your real interests to yourself — or just stop having interests altogether. They're probably stupid anyway and it's not like anything's going to come of them.
Whatever you do, don't reveal your true self to someone who didn't like that little bit you already showed them.
Our family is our first community. Our first friends. Our first colleagues. Our first audience. Our first mentors.
We learn our first lessons there, and we carry them forward when we meet and interact with the larger world.
If we learn at home that our interests are no good and not worth having, it's very hard to overcome that lesson in the larger community where we're even more nervous about fitting in.
If we hear "what you care about is stupid and worthless," it's easy to convert that to "you're stupid and worthless."
It's never too late to reverse this. It's never too late to say, "I was wrong." It's never too late to say, "Tell me about what you care about. I really want to know. Because I am interested in you."
It's never to late to listen, to support, to invest in your child's authentic interests.
The child who is listened to will listen.
The child who is supported will support.
The child who is mentored will mentor.
The child who is believed in will believe in himself — and you.
If you give trust, respect, and attention, that is what you will receive in return.
It's not about whether you like video games or not. It's about whether you want your child to know what HE likes. It's about whether you want him to trust his own feelings. It's about whether you want him to be capable of developing his unique talents and gifts. It's about whether you want him to tap into his deepest motivation and be willing to challenge himself.
When you support his ability to know what he likes, you're putting him on a path of self-knowledge and meaningful work.
Diminish what he loves and you diminish him.
See also More thoughts on dismissing children's interests and ideas
- - -