More thoughts on dismissing children's interests and ideas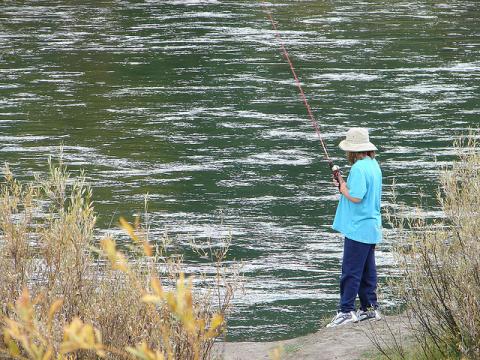 Yesterday I posted about respecting children's interests. I titled it "trust, respect, and attention…" because I think you have to trust that your child's authentic interests will lead somewhere good, you have to respect their genuine feelings about things, and you have to pay attention — or you'll lose the opportunity to really understand them and what they care about.
Serendipitously (mind-bogglingly so), I read two things later in the day that related to that post.
First:
One recurring question is, why does the intellectual development of vast numbers of children…slow down? What happens to children's curiosity and resourcefulness later in their childhood? Why do so few continue to have their own wonderful ideas?

I think part of the answer is that intellectual breakthroughs come to be less and less valued. Either they are dismissed as being trivial … or else they are discouraged as being unacceptable — like discovering how it feels to wear shoes on the wrong feet, or asking questions that are socially embarrassing, or destroying something to see what it's like inside.

The effect is to discourage children from exploring their own ideas and to make them feel that they have no important ideas of their own, only silly or evil ones. — Eleanor Duckworth, The Having of Wonderful Ideas
The less we respond to children's interests and ideas, the less they are needed and required and celebrated, the less they will be produced and offered.
By contrast, the child whose interests and ideas are the main ingredients of her learning life, discussed and encouraged and celebrated every day, is unlikely to suddenly stop having them.
Second:
"The lesson from childhood, then, is that if you want to win the war for attention, don't try to say 'no' to the trivial distractions you find on the information smorgasbord; try to say 'yes' to the subject that arouses a terrifying longing, and let the terrifying longing crowd out everything else.

…The only way to stay fully alive is to dive down to your obsessions six fathoms deep." — The Art of Focus
Interestingly, this article refers to another that discusses how few people are engaged in their work:
"[J]ust 30 percent of employees in America feel engaged at work, according to a 2013 report by Gallup. Around the world, across 142 countries, the proportion of employees who feel engaged at work is just 13 percent. For most of us, in short, work is a depleting, dispiriting experience, and in some obvious ways, it's getting worse.

…Employees are vastly more satisfied and productive, it turns out, when four of their core needs are met: physical, through opportunities to regularly renew and recharge at work; emotional, by feeling valued and appreciated for their contributions; mental, when they have the opportunity to focus in an absorbed way on their most important tasks and define when and where they get their work done; and spiritual, by doing more of what they do best and enjoy most, and by feeling connected to a higher purpose at work.

The more effectively leaders and organizations support employees in meeting these core needs, the more likely the employees are to experience engagement, loyalty, job satisfaction and positive energy at work, and the lower their perceived levels of stress." — Why You Hate Work
Deep interests are irrevocably connected to engagement.
We learn best when we are genuinely engaged with our work, and we can only find our meaningful work by following the threads of our interests and curiosities. Yet we try to develop learners not by helping them learn about what interests them most (fueled by self-motivation) — instead, we set everyone to studying a generic, standardized curriculum with no time to ask and answer their own questions or contribute their own ideas.
"[M]any employers remain fearful that their employees won't accomplish their work without constant oversight — a belief that ironically feeds the distrust of their employees, and diminishes their engagement." — ibid.
A huge number of adults are terrified that if they don't crack down, children won't learn anything at all.
If we can't trust that our children's interests will end up being worthwhile — that rigorous exploration of any interest can be intellectually challenging — then we are really distrusting the learning process. We aren't entirely sure that you can strengthen your abilities as a learner if you study Minecraft or My Little Pony instead of computer programming or Greek Mythology.
But our lack of trust in the process can be felt by our child as a lack of trust in them — in their interests, their enthusiasms, their abilities, the very stuff that makes up who they are as unique individuals.
If it's fear that's stopping us, we really need to stop, go back, and try again until we really understand how learning works — before we accidentally derail our children and their confidence in themselves the same way we were derailed so many years ago.
"We often ask senior leaders a simple question: If your employees feel more energized, valued, focused and purposeful, do they perform better? Not surprisingly, the answer is almost always 'Yes.' Next we ask, 'So how much do you invest in meeting those needs?' An uncomfortable silence typically ensues." — ibid.
This is a question we can ask ourselves: Do our children learn and work more energetically and purposefully when we support their authentic interests and mentor them intentionally and enthusiastically? How much are we investing in that part of their learning life?
The learning and work we do as children can set us on a lifelong path of meaning and purpose.
Are we doing everything we can to help our children get on that path?
Edited to add:
I found another one today…
Adults constantly raise the bar on smart children, precisely because they're able to handle it. The children get overwhelmed by the tasks in front of them and gradually lose the sort of openness and sense of accomplishment they innately have. When they're treated like that, children start to crawl inside a shell and keep everything inside. It takes a lot of time and effort to get them to open up again. Kids' hearts are malleable, but once they gel it's hard to get them back the way they were. ― Haruki Murakami