Watercolor prints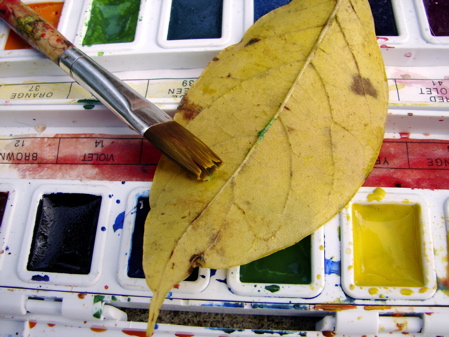 Here's a great project for your nature journal.
You can use your watercolor paints to make monoprints in your journal.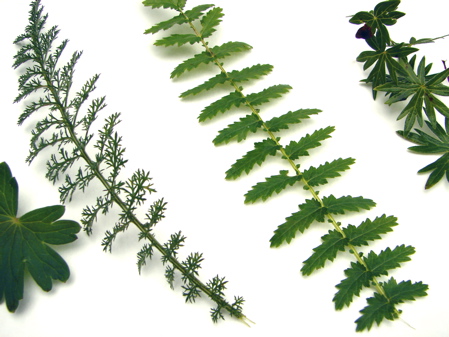 Select some leaves and flowers. If you are in a park or public place, be sure it's okay to pick fresh leaves; otherwise, look for fallen leaves that are still flexible.
Paint onto the leaves. Be careful not to leave too much paint on the leaf. The first few you try will be experimental. You'll learn as you go.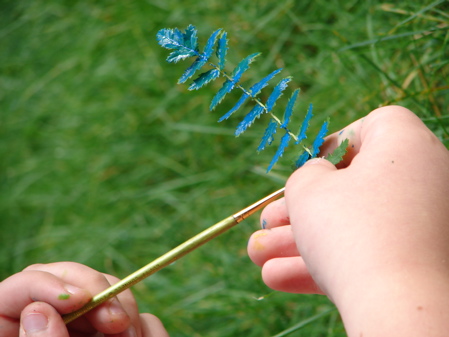 Sometimes a leaf is so shiny it won't hold paint. Try painting the underside. Does it have a different texture? The underside usually has more prominent veins and might make a better print.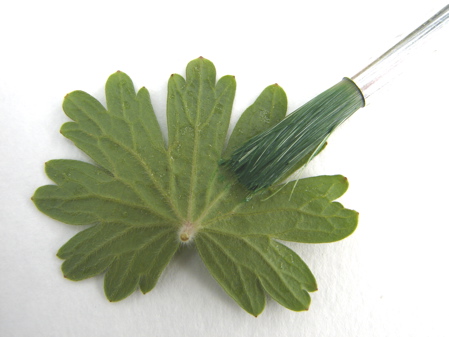 This is what happens when you use too much paint! The print is still beautiful, though.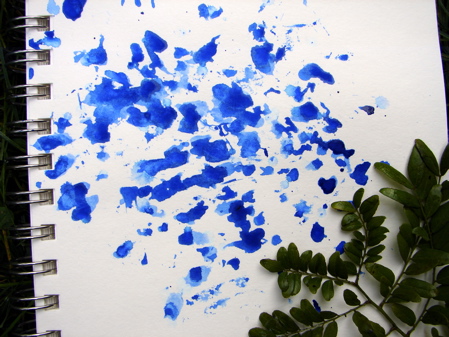 Carefully lay your leaf on the page. You can just rub the back of your leaf, or you can use a scrap piece of paper to press it flat and rub gently over it.
How many different colors of leaves can you find?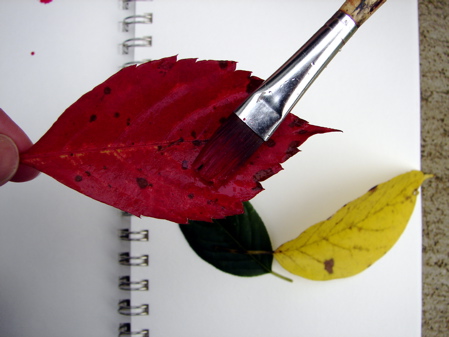 Try mixing your paints to match your leaf exactly.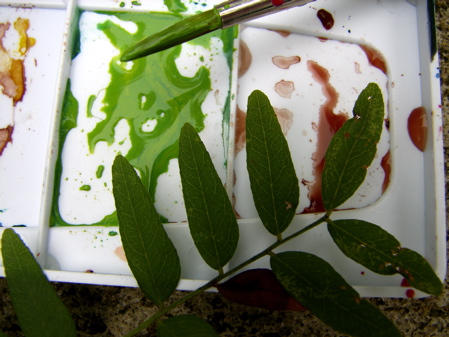 Is your leaf just one color? You can paint on a mix of colors.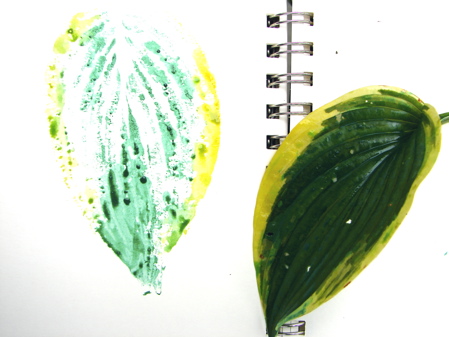 Remember it will take a minute for your prints to dry. You may want to bring along some extra sheets of paper for practicing and for printing on while your journal pages dry.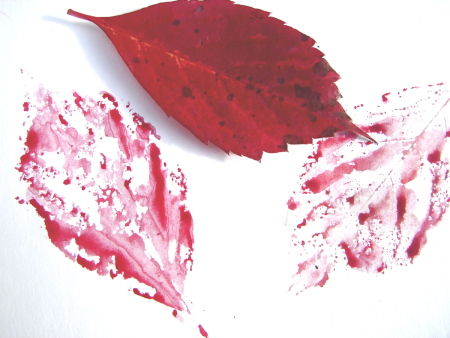 Don't forget to write in your journal where you were when you made your prints.
You can bring along guide books to identify plants, trees, and leaves; if you want to, you can label the ones you know.