Friday link round-up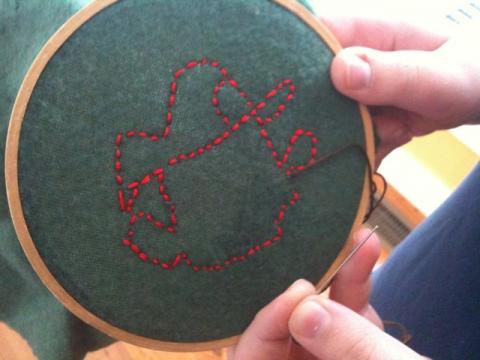 Let's see what we got up to on facebook this week!
There are (as usual) a few posts pondering the purpose of education…
"[C]ollege students enjoying a four-year paid vacation courtesy of their parents are merely a symptom of a larger problem. … [A] university degree unaccompanied by a gain in knowledge or skills is an empty achievement indeed. For students (parentally funded or not) who have been coasting through college — and for American universities that have been demanding less work, offering more goodies and charging higher tuition — the party may soon be over." — Does College Put Kids on a 'Party Pathway'?
"Less than three years ago, I graduated high school. I was a driven student who scored a 100 per cent average, served as the students' council president and class valedictorian, earned over 16 scholarships/awards, etc. The bottom line is that I was a high achiever, but I mistakenly defined achievement in a way most do: with my GPA. It was only until a couple of years ago, when I began to question my own educational career, that I realized something profound: The academic portion of my high school life was spent in the wrong way, with cloudy motivations. I treated schooling and education synonymously." — An A+ Student Regrets His Grades
See my post earlier in the week with its long excerpt from The Trouble with Bright Kids and the quotes in last week's round-up about the scourge of college admissions. All of these are saying the same basic thing: Our kids are only racing for the prize. They're not in it for the learning. They're looking at their education in the shallowest way possible and that's our fault, because we only care about the grade, the prize, the degree.
Something needs to change. But which parent is going to be brave enough to say, forget about that — just learn something you care about?
That last article reminded me of my own post about why I don't worry about my kids' screen time — because "what they consume, they produce."
Loved this article about Dan Pink's new book:
"We have a lot of learned behavior of compliance, and hunger for external rewards and no real engagement."
Oops, that harkens back to what we were just talking about. And more:
"I defy you to find a two year old who is not engaged."
"Even a fifth-grader has the wherewithal to say, 'This is what I want to learn; this is what I want to accomplish; this is what I want to get better at.'"
Love that last one. I don't know if it's true, though. Sadly, we may be causing them to lose that knowledge by fifth grade.
Okay, cheer up. Loved this article by Lisa about bucking the popular trends and doing what's right for your kid:
"So many folks, related or not, feel the need to challenge your child, educational and parenting choices if they don't match their expectations. Kind of like unwanted pregnancy advice." — Tip #6 for Raising a Potential Thiel Fellow: Go Against the Grain
Amy shared her thoughts on the PBH for Grown-Ups series in a post that includes photos of her making spaces and her own destructive self-talk:
I admitted my personal big negative self-talk hurdle: "If my passion/interest/project isn't earning any income, it's not worth the investment of money or time taken from the family." This is something I deal with as the at-home non-wage-earning parent. It's completely self-generated. I don't hear it from anyone but myself. But always, in the back of my mind, is the constant circular mumble: Is there a way to make money from this but I don't want to figure out an at-home business it would kill my joy I don't have time for that I'm working quite a bit as it is but why take a class just for fun it doesn't benefit anyone but me that's so selfish is there a way to make money from this? — Grown-Up Projects @ Salamander Dreams
Sylvia shared beautiful photos of her space and the changes she made after reading the post about creating a supportive environment:
"i realized, i needed a space. just as lori's post encouraged me to, a space that works for me in this season of my life right now. so i got to work." — the writer's space @ artsyants
Are you still with me? Then you deserve a couple of purely happy links:
Alan Watts' wonderful essay about doing what you love turned into a cartoon:
"Better to have a short life that is full of what you like doing than a long life spent in a miserable way." — What If Money Was No Object? by Alan Watts
And a wonderful short video about picture book writer and artist Oliver Jeffers:
"I feel a sense of responsibility to enjoy it as much as I can." — Oliver Jeffers Author Film 2013
The sensation of seeing all these facebook posts at once (and I won't lie to you, there are a couple more I didn't even include here) is like having all the ice in your supersize cup suddenly avalanche into your face. If you would rather sip it daintily all week, follow me on facebook. Unless you like the ice slam, in which case — enjoy!