Happy and imperfect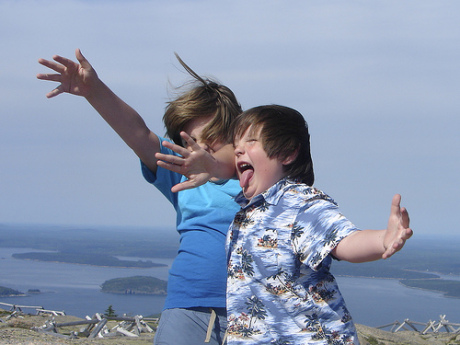 I liked this (yet another) follow-up to the Tiger Mom controversy:
"Once a child starts to excel at something," [Chua] writes, "he or she gets praise, admiration and satisfaction. This builds confidence and makes the once not-fun activity fun. This in turn makes it easier for the parent to get the child to work even more."
Although there's some logic to this "virtuous circle," the druglike gratification that comes from this type of achievement is not happiness or fulfillment: Once the initial exhilaration wears off, it's on to the next goal, in search of that elusive feeling of accomplishment. It's success without long-term enjoyment, work without meaning.
Chua is prescribing life motivated by perfectionism — fear of failure, fear of disappointment.
— Raising Happy, Imperfect Children (NY Times parent blog)
 A quote from the article: "I do advocate happiness and joy as the paths to a meaningful life." The important point here is that joy and meaning can be combined with work when the work is freely chosen and the child has the power to direct and manage his own learning. In other words, you don't have to choose between success and happiness.
(Re: the unfortunate title: We are all imperfect. If some parents are confusing perfection with success, we may have a whole new problem.)