Sharing the power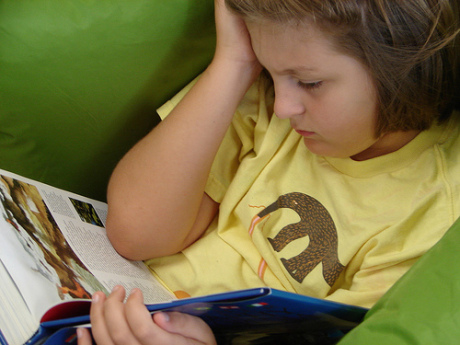 [P]ower differences (inequalities) make education more difficult than it needs to be. Mr. Stafford's excellent use of students correcting papers won't work with some teachers. I used that technique throughout my career and I was told I was lazy (true), the kids couldn't do it (untrue), and it would create discipline problems in the class (true unless the teacher creates a safe classroom and teaches the students how to do the corrections.)
The main reason it doesn't work is when there is no trust between the teacher and students. There has to be a sense that if a student is angry about the correction that it can be handled civilly and fairly. This doesn't happen unless the students are part of the planning before any correcting occurs.
When teachers are reluctant to share their power the students doing the correcting feel (and are) used. When students use and apply the rubrics in correcting others' papers it becomes a valid teaching technique! Negotiating and sharing power builds mutual trust and respect. When teachers try this method the students don't believe them. They abuse their new powers and the teacher gets defensive and angry and returns to his power position. I tell students that I know some of them don't trust me and it'll take some time for me to prove I am willing to take the time to show them how this will improve their lives.
I took this technique as an example, but it is true of any of the complex relationships in school between any individuals or groups. Each needs the power to do the job with minimal interference from those with more power. However, when power is shared, then accountability for behavior goes with it.
— Robert Rose, Critical Thinking: Impossible in Schools?
If you've been reading the comments (and I know it's a big job, but 80% of my blog is the comments), you know we've been talking about how some people view project-based learning as too child-centric, giving the child too much power. Elizabeth commented in the latest open thread:
My biggest concern with child-led learning is if it does foster a certain self-absorption in children. I have homeschooling friends who are critcial of this kind of learning because they think it teaches the child that the world revolves around them and caters to them. They think rote learning and 6 hours of desk learning teaches children virtues.
And part of my response:
I believe children embrace learning and become enthusiastic, passion-driven learners only when they see how it connects to themselves .. how it helps them connect with their interests and their purpose. What is education for, if not this? And the rote learning, six hours at a desk a day .. what is that kind of education for? Not, I think, connecting you with your deepest passions and your purpose.
…
It is a shared relationship, a negotiated curriculum.
…
That message — that learning is for the child — comes with work, responsibility, trial and error, experimentation, work. The message doesn't erase the work — it just puts the work into its proper context. Why should a child put his all into something that he cares nothing about, that is designed to please someone else in some inexplicable way? Project learning says this is about you … then expects the child to give his all for something he cares deeply about.
I asked a question — why do so many adults think so little of children and their abilities? I hypothesize it's because they think little of themselves and their own abilities and motives, and so they transfer those same negative beliefs onto children. If they thought of themselves as strong, capable learners who enjoyed challenge, they would presumably see children the same way.
Many adults are unwilling — or afraid — to share the power. They are unwilling to do the work of helping children learn to be responsible for their share of a negotiated curriculum. In order to have a shared curriculum, the adult not only has to do their own work; they have to mentor their child to be self-directed. Many think this is just too much work. It's so much easier to give children assignments instead.
But the less autonomy children have, the less they buy in. The less connected they are to what they're learning, the less effort they're willing to invest. They bide their time until the assignment is over, then they can go back to what they actually care about.
When you align learning with what a child already is interested in doing, what they're already motivated to work hard on, then you are tapping into their true capabilities.
Once they discover I mean it ... and they have more real freedom, most accept their part of accountability. — ibid.
Freedom and accountability come hand in hand. The critics think that children in this type of learning environment will be catered to — missing the fact that they have shouldered real responsibility for their own learning in exchange for real freedom. The critics see only what the child is given — and fail to see what the child gives in return.
Rose goes on to say that an unwillingness to share power is why we can't teach critical thinking in schools:
[T]he way our schools are structured with their hierarchical power base … punishes thinking that differs from the status quo. For that reason I repeat: we can teach the process and skills of clearer thinking, but we can't teach them to think critically and apply those skills to the real worlds they live in. It goes against too many vested interests that fear their power will be diluted. — ibid.
Can we teach critical thinking?
Grit
? Creativity? Can we teach children to
buckle down and work hard
on something past the point where they've done enough to earn the grade they need?
What we can do is create a learning environment that allows a person to develop those qualities. If you don't share the power — if you don't align your learning life with what your child really cares about — then you aren't fully engaging them as a learner, or as a person. If you don't share the power, you're teaching them how to get good grades, but you aren't mentoring them to manage and direct their own learning.
See also: