Mapping their journey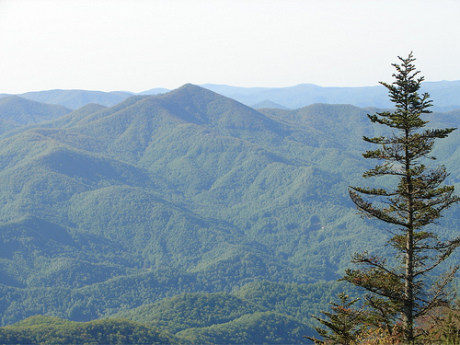 We've talked a few times about using a journal as a tool — and about how a "journal" can mean many things in this context. In essence, it is a written record of your children's learning, which you consult regularly.
I receive regular emails from readers that range from pleas ("please PLEASE" pleas — they really don't want to journal) to gauntlet throwing ("it's not really necessary!"). They really don't want to journal.
I think about this in a few different ways. Some people just really hate to write. (You can jot, you can scrawl, you can draw, you can cartoon, you can photograph, you can cut and paste kidnapper-style if you like.) Some people just really hate being told what to do. (I only ask that you give it a sincere try and make up your own mind.) Some people feel it's an onerous burden, their paper and pencil a ball and chain weighing them down physically and psychically. (I ask them to try 12 sheets of the smallest post-its and the teensiest pencil stub they can find.) Some people, I suspect, were frightened by a journal as a small child.
Why do we journal? We'll come back to this again and again, in the hopes that some people who are still holding out will come 'round to a willingness to at least give it a try.
Why do we journal?
Imagine a small group of children crossing a meadow. They choose their own path. They stop where they are drawn to examining something closely, then they move on. They double back. They split up into two groups, then three, as some children are attracted to exploring one area in particular while a single child crouches for a long time over a single flower.
There may exist some person with a photographic memory and a laser-like focus who could track her children's journey day by day and forget nothing, always able to reach back and pick up the threads of earlier questions and weave them with today's discoveries. I bow to her. Myself, while digesting lunch I find it difficult to remember what happened in the morning. One son makes a connection that stuns me with its complexity and two days later I can't remember what it was. A field trip is so memorable I can't believe I would ever forget all that happened, but I do, almost immediately. But maybe that's just me.
Back to our meadow. Why do we journal? Because we are mapping our children's path .. mapping it as they forge it.
A teacher or a particular kind of homeschooling parent sees the most efficient way across the meadow is to plot out a path and tell the children where to walk. This person doesn't need to journal; they already drew their own map and called it a lesson plan.
If you are just trailing along after your children letting them go wherever they will and you don't plan on sharing in the journey, then you also have no reason to journal. The only reason to pay attention is if you want to understand them better, if you want to help them take their exploring to a deeper level .. if you want to be a worthy companion.
Nothing kills a child's natural love of learning like someone who stands at the ready to use educational alchemy to turn their interest into a chore. You aren't mapping their path so you can be prepared around the corner with a coloring sheet, a workbook, and a "fun activity". You aren't going to reach out and take it out of their hands and put it into a manila folder. If you are going to take over and route the rest of their journey, don't bother to let them break the first part of the trail. They won't fall for that trick again; next time they'll just refuse to go anywhere until you tell them where to walk.
Why do we map the path? So we can be a worthy companion, a meaningful collaborator. So we can add to their experience, not change it, not take it away, and not turn it into something else. So we can contribute.
I guarantee you that if this approach is working .. if your child is directing and managing their own learning, working hard on something that interests them, making and talking and explaining and asking and building, for weeks on end, you will not be able to hold it all in your head. Unless you are the aforementioned person with the photographic memory and laser-like focus, in which case again I bow to you. But you are a singular person.
We map the journey so we can learn from it and so we can contribute to it. It's part of paying attention. It acknowledges that we are a small part of something that will be large and sprawling and glorious. It allows us to keep track of where we've been, where we are, and where we're going, together. It's always changing, but it records something important. The edge may have only blue water and dragons, but that's okay, because we don't know where we're going .. only that we're going on an adventure.
•
Oldies but goodies: