Nature journals: Observational painting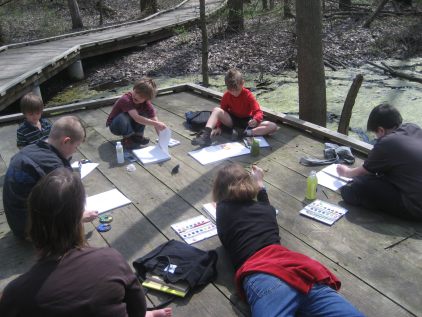 Along the same lines as observational drawing, we will concentrate on looking closely, noticing details, and doing our best to paint what we see.
We will try to paint the colors exactly as we see them.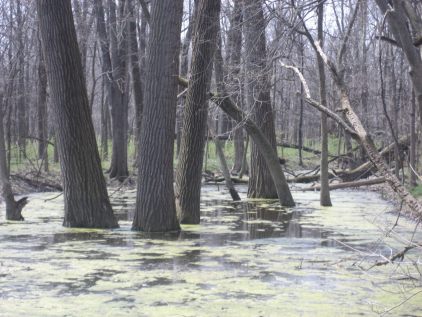 First we do an observational pencil sketch. (If you want to try ink, make sure it is waterproof.)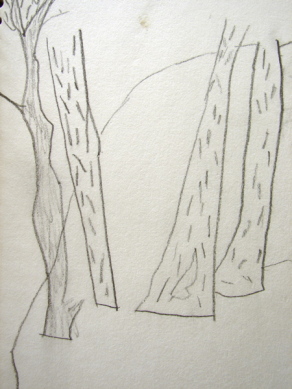 Then we add details in color using the watercolor techniques we have practiced.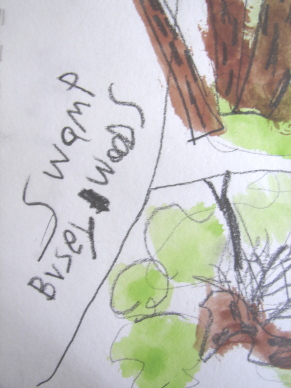 Because we're working in our sketchbooks and the pages are not as heavy as watercolor paper, we're careful about using too much water — and we use an extra piece of paper under the page we are painting on to absorb any wetness that soaks through.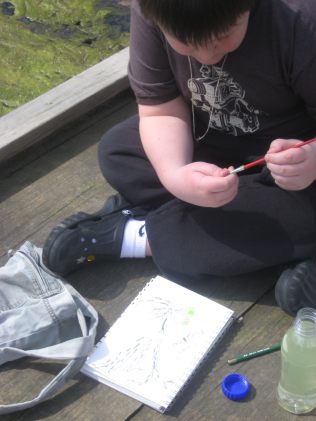 Things to do while making observational drawings and paintings in nature: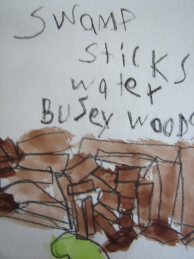 • Talk about what we see.
• Ask questions about what we see — and remember them, so we can look up the answers later.
• Talk about what has changed since we were here last.
• Write descriptive words in our journals.
• Pay attention to everything around us — not just what we can see, but also what we can hear, what we can feel.
• Make sure we take everything with us when we leave.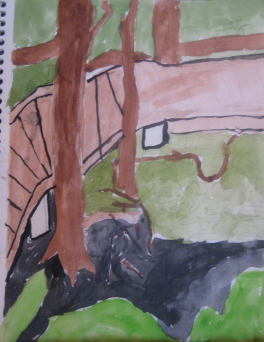 See also: the complete list of nature journal lessons (as it grows!)
You may also be interested in the complete list of art activities.