Open thread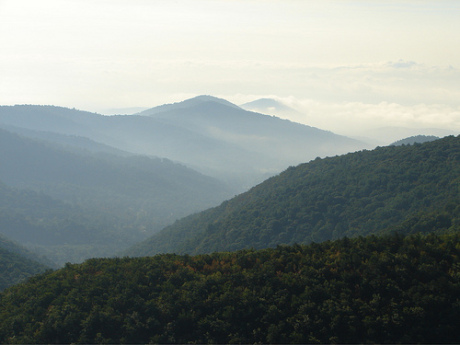 Two things to share today.
On a classic CCB post, a new comment and my answer, excerpted here:
I am curious, does this type of learner end up doing well in groups and capable of being a team player? Is the intractability saved mostly for Mom (I feel like this sometimes)? Do you seek out more group opportunties or is this child destined to be a independent worker or entrepreneur?
Group dynamics are very interesting. Natural leaders tend to lead, negotiators tend to negotiate, dynamic thinkers come up with ideas, detail-oriented kids manage quality control, and etc. — and, it's important to stress, no one child fits only into one category. Again, they tend to be a mix of traits. In a group situation, one particular trait may stick out to the adults, and that child gets labeled and the adult moves on. But careful study and documentation can reveal secondary traits that are strong and important... [continued]
Read more at The Relentless Learner post.
And, another follow-up article to the Tiger Mom brouhaha, this time in the New Yorker:
On our bad days, we wonder whether this way of thinking is, as Chua might say, garbage. Last month, the results of the most recent Programme for International Student Assessment, or PISA, tests were announced. It was the first time that Chinese students had participated, and children from Shanghai ranked first in every single area. Students from the United States, meanwhile, came in seventeenth in reading, twenty-third in science, and an especially demoralizing thirty-first in math. This last ranking put American kids not just behind the Chinese, the Koreans, and the Singaporeans but also after the French, the Austrians, the Hungarians, the Slovenians, the Estonians, and the Poles.
"I know skeptics will want to argue with the results, but we consider them to be accurate and reliable," Arne Duncan, the U.S. Secretary of Education, told the Times. "The United States came in twenty-third or twenty-fourth in most subjects. We can quibble, or we can face the brutal truth that we're being out-educated."
Why is this? How is it that the richest country in the world can't teach kids to read or to multiply fractions?
...
Taken as a parable, Chua's cartoonish narrative about browbeating her daughters acquires a certain disquieting force. Americans have been told always to encourage their kids. This, the theory goes, will improve their self-esteem, and this, in turn, will help them learn.
After a generation or so of applying this theory, we have the results. Just about the only category in which American students outperform the competition is self-regard.
— America's Top Parent: What's behind the Tiger Mother craze?
The last bit about self-regard reminded me of when we discussed perfectionism and praise. The previous part about how we can't teach kids to read or multiply fractions reminded me of those other recent interesting articles attacking our educational system's results.
As always, this is open thread so feel free to ask any question or discuss whatever you wish — and have a good weekend!