Resolution 2 - Break it down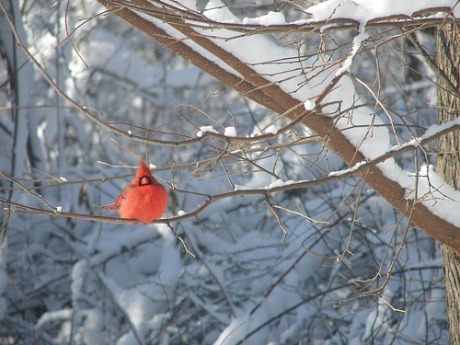 If you're like the majority of us, you may have once made a resolution similar to "Lose 20 pounds."
The problem with that resolution is that it contains about a dozen other good-sized resolutions like
— get up earlier
— exercise regularly
— drink more water
— stop eating junk food
— start eating healthy food
and on and on.
The problem with the "Lose 20 pounds"-type resolution is that it quickly reveals itself to be a big chaotic jumble of challenging tasks that gang up on us and overwhelm our best intentions.
Instead of making a giant resolution, break it down. Pick one of those packed-inside, good-sized resolutions and put it front and center. Say, "Walk for 20 minutes every day after lunch". It's concrete, it's doable, and it puts you on the path to where you want to be.
Your long-term goal may be "Bobby is in charge of his own learning", but a great resolution would be "Go to the library every Wednesday and help Bobby choose his own books". Or, "Draw together every morning." Or, "Write something in my project journal every day."
Whatever your big goals for this year and onward, remember they are the end result of many small victories. Aim for a small victory.
—
Resolution 1 — It's not all or nothing.
Resolution 2 — Break it down.
Resolution 3 — Take real baby steps.
Resolution 4 — Use the upward spiral.
Resolution 5 — Quit.