Small Wins Wednesday: The power of documenting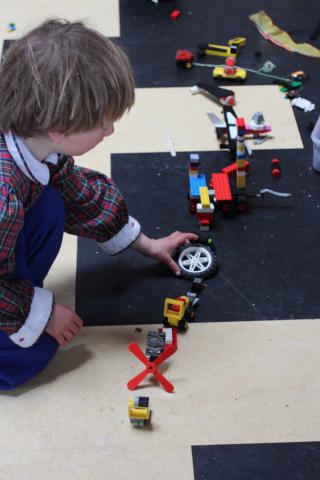 Lining up the Europa life forms, facing them towards the camera for a picture.
• • •
Every Wednesday we share a small win from the forum, Twitter, the Facebook page, or (with the writer's permission) from the mail bag.
This week's small win is from Erin (mckittre in the forum):
Documentation is one of my weak points.

This morning, after some read-aloud from his Space Encyclopedia, my son started telling a story about a rover discovering life on Europa.

He built a lego rover, then told me that it discovered 13 kinds of life and he was going to build them out of legos. So I grabbed my notebook, turned a page, numbered it 1-13, and asked him to tell me about them.

Later, his dad came in and noticed the line of lego creations, so my son excitedly grabbed the notebook and asked dad to read about them. Then grandma came in and he did the same. (I should have used neater handwriting.)

I think my documentation encouraged him to actually finish all 13, and gave him a way to share that jogged his memory about what he'd created, and gave it some more weight and importance.
• • •
Erin blogs at Ground Truth Trekking and also tweets. Thank you so much for sharing your small win!
See these PBH posts about journaling and documenting:
Why do we share small wins? Because we put on our attention on what we want to grow. We support each other, celebrate each other's successes, and we make more of the good stuff!
Have you had a small win this week? Whether it's related to PBH or not, please share in the comments!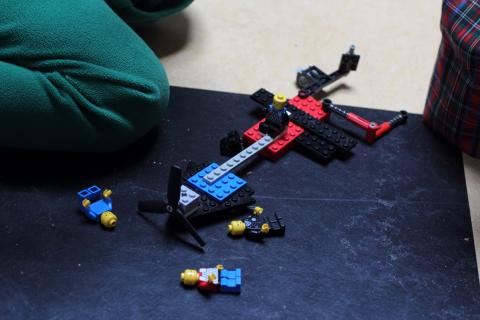 Jupiter moon rover, nicknamed "Speed Rover," with drill to drill through Europa's ice.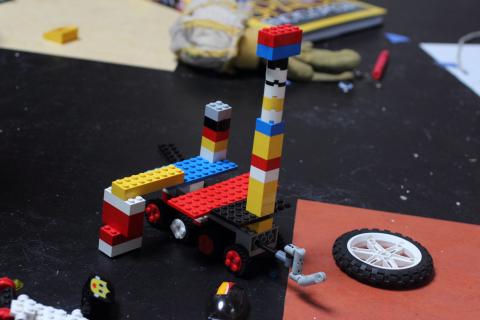 Little sister also wants to play. She made a plane with guns.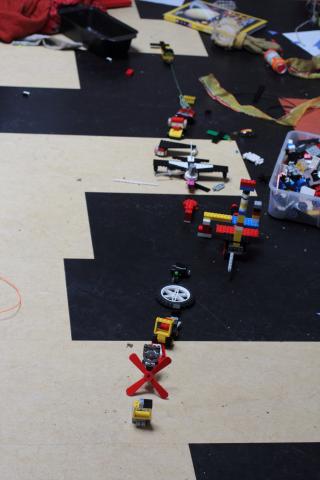 Europa's life displayed — in the order they evolved in.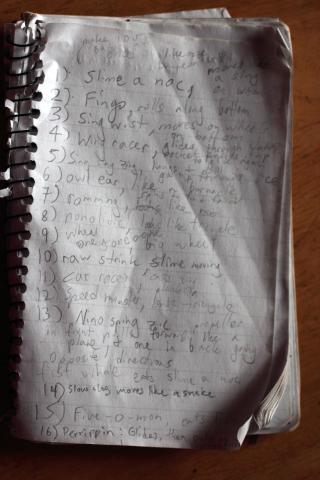 My ugly notebook page with the names and characteristics of all the critters. Next time I need more room to write about who eats who.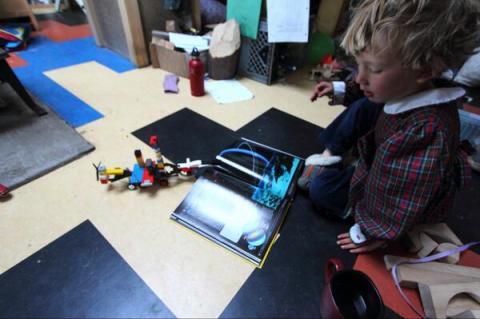 New lego rover explores extra-solar planet with a similar composition to Neptune — checking the reference.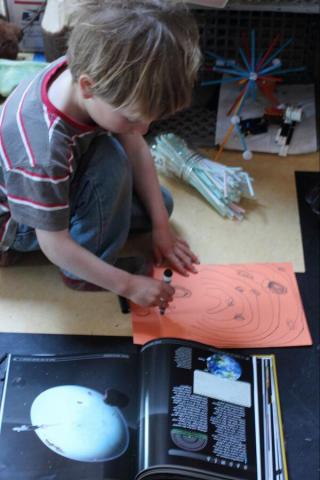 The solar system inspires a drawing in a non-drawing kid.