"Outliers" and homeschooling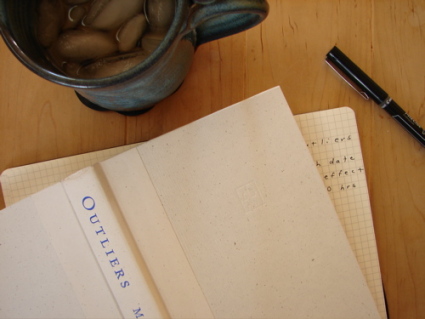 Over the holidays, I read Malcolm Gladwell's new book, Outliers: The Story of Success
.
The book attempts to answer the question, Why do some people succeed far more than others?
A couple of things really jumped out to me seen through the eyes of a homeschooling parent — or, you might say, someone who is always thinking about education, learning, and lifestyle.
One was the 10,000 hour rule — the idea that in order to become excellent at something, you need to devote about 10,000 hours to it:
The other interesting thing about that ten thousand hours, of course, is that ten thousand hours is an enormous amount of time. It's all but impossible to reach that number all by yourself by the time you're a young adult. You have to have parents who encourage and support you. You can't be poor, because if you have to hold down a part-time job on the side to help make ends meet, there won't be time left in the day to practice enough. In fact, most people can reach that number only if they get into some kind of special program … or if they get some kind of extraordinary opportunity that gives them a chance to put in those hours.
Of course, when I read this, my thought was, Homeschooling is that kind of extraordinary opportunity.
In fact, I think you could replace "poor" with "in school".
And I'm not just talking about the parents who homeschool so that their child can be a young gymnastics star or a professional actor — I'm thinking about the hours that my sons have to devote to their intense interests.
The hours that my older son spends playing computer games like Civilization
and Age of Empires
, then reading thick history books and poring over atlases, then writing and drawing notes and diagrams in his journal. The hours that my younger son spends drawing comics and comic books, reading biographies of his favorite
cartoonists
, and filling notebook after notebook with sketches and story ideas.
And, I would suggest it isn't just in the area of intense interests — things that may end up being one's chosen career — that this extraordinary opportunity of time plays a part.
Homeschooled children also have more time — much more time — to devote to things like socializing (4-H, boy scouts, book groups, co-ops), trying new things (musical instruments, sports teams, hobbies), playing outdoors, reading, being with their families and friends, and just doing nothing.
It seems to me that all that extra time living adds up to an advantage. Lots of practice (10,000 hours?) in relationships (understanding other people) and self-knowledge (understanding themselves).
With that advantage, homeschooled young adults could be better equipped to make serious life choices like what college will I go to (if I go to college), what work do I want to pursue, how do I want to live.
Of course, that means they would need to have the freedom to explore these things from the time they are young — the freedom to make some of their own decisions, the opportunity to learn from their own mistakes.
Is that freedom — that extraordinary opportunity — perhaps the best thing homeschooling has to offer?