Cultivate healthy skepticism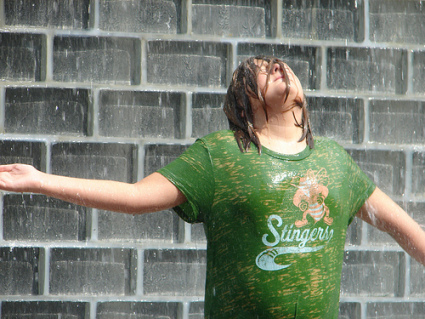 The shoe that fits one person pinches another; there is no recipe for living that suits all cases. — Carl Jung
In homeschooling, the work of educating our own children is so rich, so challenging, so ever-changing and ever-evolving, you would think we would be so busy managing our own individual children with their unique talents and temperaments that we wouldn't have the inclination, let alone the time, to judge others.
But so many people tend to extrapolate outward from their own individual experience and dictate what others should do. So many are sure they have the answers not just for themselves but for everyone else as well.
I never want to pretend I have a recipe for raising perfectly educated, perfectly happy children. I don't have that. I can share ideas about what I know to be true for me, and I can share stories about what I have personally observed with my own children and with my students.
More than anything, I want to encourage other people to treat the experts' opinions more lightly, take their own personal experiences more seriously. Nothing bores or irritates me more than a purist. Reggio educators talk about being like bees gathering pollen -- take what you learn back to your own home and make your own honey.
You can pick up a book and follow directions, but if you always take someone else's word about what is best and what will and won't work, you're tentatively shuffling along wearing a blindfold, fearful of banging your shins on the furniture. To experience something yourself is to truly earn the knowledge and own the learning process. Isn't that what we want for our children? Be less afraid of doing the "wrong" thing and more satisfied with accumulating experience.
The experts' words and works might be full of inspiration, but don't be afraid to go home and play with those ideas. I don't want a program that is delicate and has to be fussed over like a hothouse flower. If ideas are too fragile to hold up to a little play and experimentation, are they sturdy enough for everyday use?
Value your own experiences, including your mistakes. Give weight to what you know to be true. Just because another person is brilliant or admirable or successful doesn't mean their way is right for you. The most important thing is to find your own way. That process, that work — educating ourselves about what the experts say, experimenting freely with ideas and concepts, weighing the evidence, choosing the most promising path, reevaluating and making modifications as necessary — is the most valuable thing we can give our children: the daily example of a self-teaching, curious learner, not afraid to make mistakes, keen for adventure, proud of hard-won success.
I wanted to live deep and suck out all the marrow of life, to live so sturdily and Spartan-like as to put to rout all that was not life, to cut a broad swath and shave close, to drive life into a corner, and reduce it to its lowest terms, and, if it proved to be mean, why then to get the whole and genuine meanness of it, and publish its meanness to the world; or if it were sublime, to know it by experience, and be able to give a true account of it. — Thoreau