Holiday gift ideas for your child artist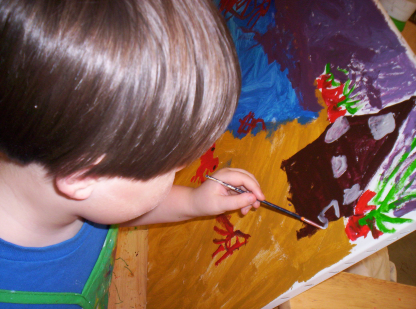 In the coming week, I'm going to focus on the art studio, our basic inventory, more advanced inventory, and how to store and display your materials.
Most of the large art-supply stores offer weekly coupons in the newspaper and online; they also honor each other's coupons! Stefani asked for my suggestions on spending her 40% coupons at Michaels. Tomorrow, my post will be about some nicer items you can add to your studio when you can take advantage of a sale or coupon.
Today, I have some suggestions for holiday gift ideas for your young artists. Another great use for the coupon!
Bundle with a small field bag (you can sew yourself if you are handy), a plastic enclosed pencil sharpener, pencil case with pencils, small magnifying glass, a couple of small guide books, and you have one of my favorite presents of all time.
• high-quality markers/marker sets
These markers, with their vibrant colors and varied tips, will make everyone who sees them want to sit down and draw. You can add special colors over time, and there is a colorless blending marker available as well.
• scratch-board kits with tools included
My boys love to do scratch art; the boards are kind of pricey and fall into special gift territory for us.
• small canvases with a set of acrylic paints
Canvases are available in every possible size and in bundled packages. Inexpensive craft-store acrylic paint sold in small bottles is fine for painting on these; you can also get lovely gift sets.
Stocking stuffer ideas: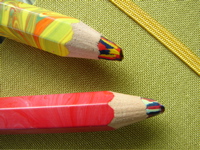 • metallic pencils (for the best Star Wars drawings) (great on black paper)
• glitter glue! (kids love it)
• mini staplers with colored staples (great for tiny book-making)
• fancy-edge scissors
Finally, here are some of my favorite children's books about art and artists:
This is by no means an exhaustive list, just some of our favorites!