Observational drawing: Musical instruments
When I'm teaching children how to do observational drawing, I talk a lot about "tricking our brain" — our brain that's in a big hurry, so it tells us "oh, we know how to draw a flower — it looks like this!"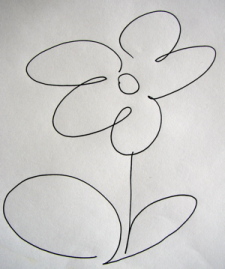 Everyone who sees our drawing knows that it's a flower, but how much does it look like the flower that's really in front of us?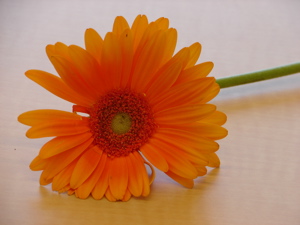 We talk about the differences. We look very closely at how the petals attach to the center of the flower. And the center — is it smooth? What is it made of? Sometimes we use a magnifying glass to look at all the parts. (Observational drawing is very easy to integrate with science activities.)
One of the ways to help children be successful at observational drawing is to give them things to draw that are less familiar — so their brains can't immediately throw out a quick symbolic drawing in response.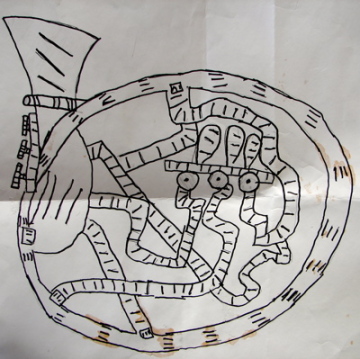 French horn, by D, age 7
Musical instruments make a perfect subject for observational drawing, because not only are they beautiful and filled with interesting details, but they are unusual enough that there's no correlating symbolic drawing stuck in our head. We have to look to draw, and that's the key to observational drawing.
Why is observational drawing important? Not just because it makes us better at drawing (which it does), but because it makes us wake up and see. It ignites the curiosity of children, and that interest can explode into a dozen different directions.
Just to give an idea of where one can go on this path, taking observational drawing as the starting point, take a look at some sculptures that were created from initial observational drawings of musical instruments. These sculptures/models were made as part of a long-term study of musical instruments that branched into studying the science of sound, the physiology of the human ear, classification systems, and much more.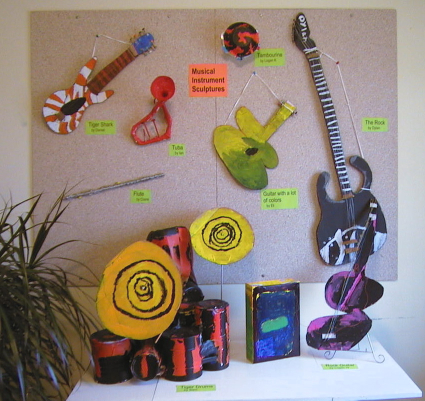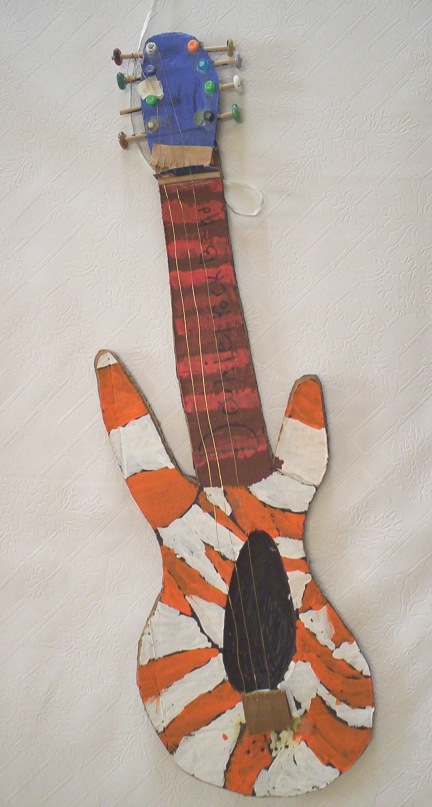 Observational drawing is just the first step onto a path that leads to investigation, engagement, and expression in many different media.
Related stuff:
Art lesson: Observational Drawing
Benefits of observational drawing
Observational drawing with the young and/or reluctant: tips
Sharing our work: Observational drawings
Observational drawing: Where do we go from here