Small Wins Wednesday: Every day is a step in the right direction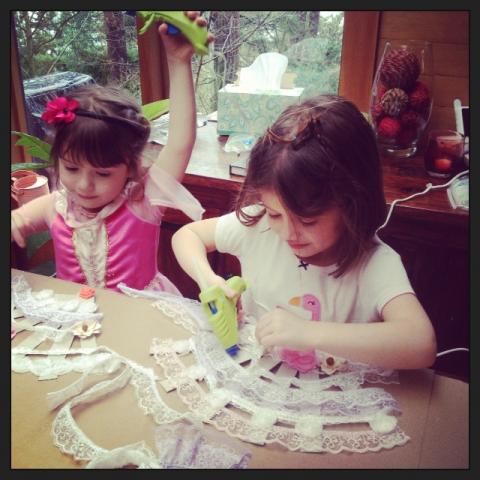 Making lace fans
• • •
Every Wednesday we're going to share a small win from the forum, Twitter, the Facebook page, or (with the writer's permission) from the mail bag.
I think in all honesty, what really works wonders is when I chill out. When I'm relaxed and enjoying the process, my kids are, too. I just get so (insert adjective) nervous/anxious/fidgety/uncertain about getting from point A to point B and I have to remind myself it's the getting there that matters. Every day is a step in the right direction. I loved the blog posts about working time in and setting goals. That helps a lot.

I used your insights this past weekend. Our family is very musical (one of our values). Since taking your class, I cleared out a much bigger and less cluttered and quite frankly beautiful area in our main living room for our instruments and really showcased everything. I can't tell you how many evenings we now spend in that happy corner with me on the guitar and my girls with their violin/guitar/piano singing their lungs out.

 

Last week, we were wandering around a Bluegrass festival when one of my 5 year olds saw this beautiful lace fan. She wanted to buy it. I suggested we make our own.

 

I helped them search YouTube and they spent 30 minutes watching and re-watching a video and taking meticulous notes on all the items we would need for these fans. By involving them in the very beginning all the way through to completion, they did find so much more meaning in the process.

 

We even started writing a children's book together. My thought is I will let them drive the whole process, find publishers, send letters, get rejected and move on to the next step. Today they suggested asking our librarian if we could read it at story hour. How are these kids so smart? And how did I not realize how smart they are? — Maria, from the mailbag
Why do we share small wins? Because we put on our attention on what we want to grow. We support each other, celebrate each other's successes, and we do everything we can do make more of the good stuff!
Have you had a small win this week, whether it's related to PBH or not? Please share in the comments!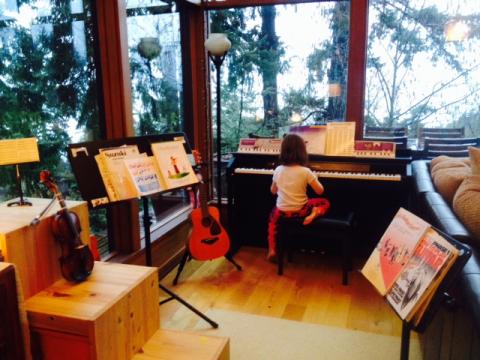 Music corner