Teaching perseverance and grit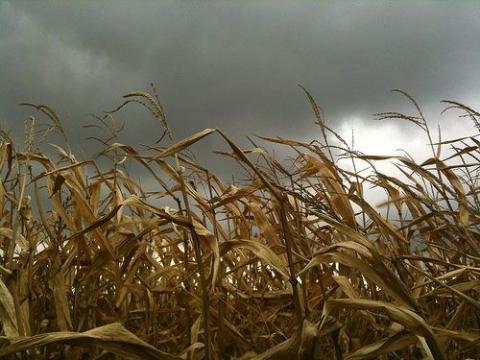 How will your child weather the storms of life?
We've talked before on the blog about the importance of character traits. This is something that was a hard sell when I had my private school. Parents wanted grades. They wanted to know how their child ranked against the others in the class. They wanted a measurement, a reassurance that their child was literally "making the grade." 
We developed an authentic assessment that included a list of habits of mind — traits we wanted to help the children develop. They included things like "accepts consequences for their actions," "is willing to change ideas in light of new evidence (flexibility)," "asks good, meaningful, worthwhile questions," and "stands by beliefs against a crowd."
But most parents weren't interested. They wanted a number, a letter, something that said my child is here and the other children are here.
Cognitive skill and IQ make a big difference. Vocabulary matters. But the scientists, the economists, the neuroscientists and psychologists who've been studying this and writing about it are really challenging the idea that IQ and standardized test scores are the most important thing in a child's success.

There's lots of evidence out there now that says that these other strengths, these character strengths or non-cognitive skills, are at least as important to a child's success and quite possibly more important. But right now we've got an education system that really doesn't pay attention to those skills at all. We're very good at trying to build those cognitive skills, but most kids need a whole lot more to succeed. …

Schools just aren't set up right now to try to develop things like grit and perseverance and curiosity. I think especially in a world where we are more and more focused on standardized tests that measure a pretty narrow range of cognitive skills, teachers are less incentivized to think about how to develop those skills in kids. — Paul Tough, author of How Children Succeed: Grit, Curiosity, and the Hidden Power of Character
Angela Duckworth did a TED talk entitled "True Grit: Can Perseverance Be Taught?" The talk is interesting and worth listening to, but the question posted in the title is never answered. It's an open question. Can we teach perseverance? She ends by saying, whatever it is we need to do to help kids develop this quality, we need to figure it out and do it.
Can we teach perseverance and grit? Is that something that fits into a curriculum? I'm reminded of a teacher who worked for me who tried to teach the children, very gently, how to improve their character at school — how to share, not tell lies, be good friends, and so on. She did this by enacting, at the end of each preschool class, a little puppet show that would highlight an incident that had occurred earlier that day. One puppet stole a toy from another or said something mean that made his friend cry. The children loved this. They ate it up. They booed the bad puppet. Did they see themselves in the story? Not even when it repeated things they had said and done to the letter.
Can we create a lesson that will somehow magically impart these important character traits that children need to succeed? If we could, wouldn't we have done it already?
I do believe we can create circumstances under which children can more easily acquire and strenghten those traits. We have to let them pursue work that is meaningful to them. We have to let them set their own goals, and we have to support them and help them work through setbacks as they strive to meet those goals. We have to make it okay to fail and make mistakes. The environment we create can either help or hinder them. Our choices are crucially important.
In an interview on NPR, Paul Tough says that when children are very bonded with their parents, especially early in life, they develop psychological strength, confidence, and character that makes a huge difference in their success in school and on into adulthood. But love and affection are only part of the equation. It's equally important that when children get a little older — as young as two or three years old — their parents have to make sure they have the opportunity to be independent, to be challenged.
Of course, when I read that, I think of project-based homeschooling. We need to love and support our kids, but we also need to create the circumstances under which they can do their own meaningful work. We need to help them make that work challenging and rigorous. We need to facilitate, but we need to let them fail.
We don't need to worry about teaching our kids perseverance and grit. We just need to make it possible for them to learn it on their own.