Four ways to make a change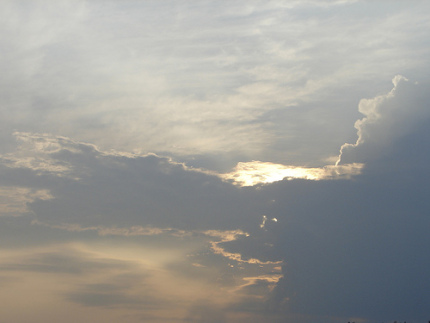 Do you wish your family got outside more? Read more? Spent more time making instead of consuming? Spend less time being inspired and more time doing?
Four ways to make a change:
1. Build it into your routine.
Dedicate some time to it. "Every Saturday morning, we'll take our breakfast to the park." "Every morning after breakfast, we'll draw together for ten minutes." If you don't make the effort to build it into your routine and commit some time to it, it probably won't happen.
2. Set positive goals.
Focus on adding, not subtracting. Negative goals: "We need to watch less TV." "We have to eat less junk food." Positive goals: "On Friday nights, we'll make pizza and play board games." "I'm going to serve fruit for our afternoon snack at least three times a week."
Negative goals are hard to measure. Are you watching less TV? Are you eating less junk food? Positive goals are much easier to measure. Yes, we went to the park every week this month. Yes, we ate fruit three times a week for snack.
3. Remind yourself.
Your brain is used to your routine, and it rewards you when you do the same thing at the same time (e.g., drinking a Diet Coke at 3:00 every afternoon, turning on your soap opera after lunch, crashing on the couch after dinner). It takes effort to build a new habit — conventional wisdom says at least 21 days. Make it easier by putting reminders everywhere you look — a bowl of fruit in the middle of the table, a pile of board games and art supplies on the coffee table, a handmade poster or inspiration board where you'll see it every day.
4. Feed what you want to see more of.
Focus your attention and support on the part of your life that you want more of. Don't worry about squelching what you don't like — focus on what you value. If you value your children doing authentic artwork, focus on making them a beautiful, well-stocked studio. If you value reading, make your bookshelves and reading nooks beautiful and beckoning and make time to read together every day. If you value great meals together, make them a priority. Focus on aesthetics (making it beautiful) and routine (making it happen regularly).
The parts of your life that you value most deserve most of your attention and effort. When you direct your focus there, you may find that the things you didn't like begin to fade into the background. Not only will they wither when they get less from you, but you will simply not see them as much — because you're putting your focus where it belongs, on the things that matter most.
See also: The resolution series — It's not all or nothing, Break it down, Take real baby steps, Use the upward spiral, and Quit.